Do you feel overwhelmed with all the social media possibilities? Do you have no idea where to start and which platforms to use? Do you feel you always have too less time?
Figure out what platforms to use
What to post
How to post
And I will help you to get rid of the Social Media overwhelm we all know just too well
What you'll get:
An amazing PDF workbook
An uplifting video
A lot of tips and tricks to overcome Social Media overwhelm
What people have to say about me: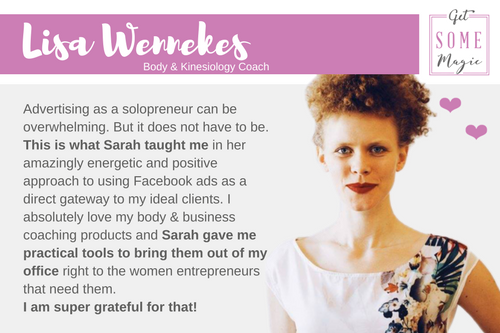 Stop feeling overwhelmed today and focus on what is important for your business without the fear of missing out!