How to get more done in less time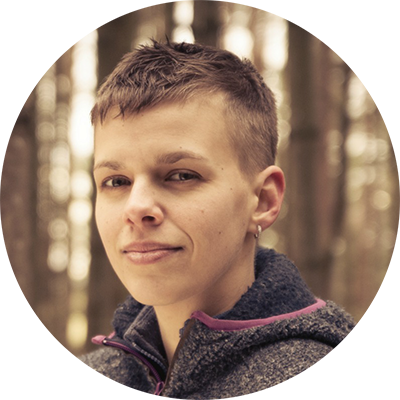 As coaches we tend to talk a lot about making things better, whether it's techniques to skyrocket our businesses, or ways to help people live the life they've always dreamed of.
The trouble is, we're all a little guilty of not always taking the time to practise what we preach.
You see, the thing is, if you're not careful, coaching can go from a great lifestyle business, to something that takes over your life and leaves you feeling overwhelmed.
Sound familiar?

Before I became a social media coach, I was a social media freelancer. I hated it. I had to do EVERYTHING myself from finding clients, writing proposals, and closing deals, through to doing admin tasks like invoicing and chasing payment…and that's on top of doing the actual social media work itself.

In all honesty, it left me completely burned out. I couldn't work like this for another 30+ years – it just wasn't sustainable.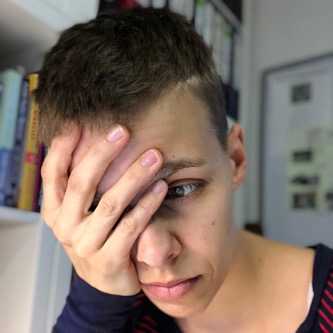 So, when I transitioned into coaching, I knew things had to be different. I needed a team around me who could take care of all the little things, so I can concentrate on the big picture stuff I love – like creating winning social media strategies for clients.
Don't panic though – hiring a team doesn't have to be scary.
Because I was smart in the way I invested in my team, last year I was able to go on vacation with my family, travel to conferences and events (and even run my own Facebook workshop), have loads of time to spend with my son, meet my friends, hang out with my husband, enjoy my animals, take every evening off….
oh and have the most successful financial year of my life!!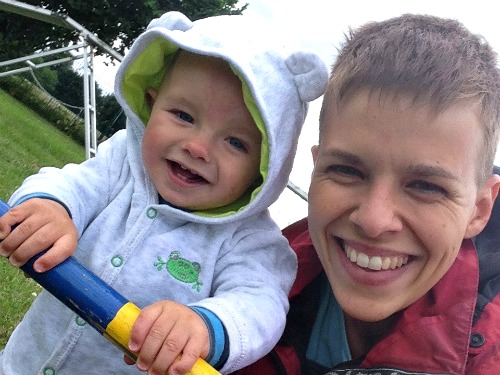 Having my own team meant my business was growing even when I wasn't sat in front my laptop. It meant that while I was having fun playing on the beach with my son, my team were taking care of all those time-sapping little things I hated.
Maybe you're reading this and struggling with the idea of giving up 'control' of things in your business?
Well you should stop, right now.
Let's be real here, does it really need to be you who creates all your social media graphics, schedules your posts, or uploads your latest email campaign?
No, it doesn't – and the time you waste doing that can be better spent doing the things that you actually WANT to do, instead.
Right now, I already have 5 people in my team. But it all started with just one VA.
My VA, Monika, is awesome. She's totally virtual (we don't even live in the same country), but we talk online pretty much every day. Honestly, I couldn't have grown my business without her – she's the best!
To give you some inspiration when thinking about hiring your own VA, these are the sort of tasks Monika does for me:
designing social media graphics




scheduling social media posts (although I prefer to write them myself)




photo editing




email newsletter formatting (fonts, 

colours

, images, links, etc)




landing page creation




online shop administration




watch my 

livestreams

 to make sure everything is running smoothly 




share my 

livestreams

 on social media




search for hashtag ideas




track results 

in

 Facebook / Pinterest / Google analytics and report regularly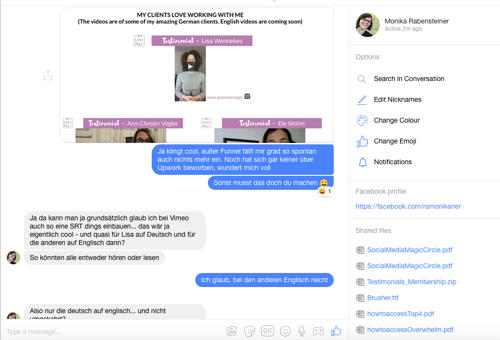 How to find a VA
Ok, so this all sounds good – but how do you find your own VA?
The most obvious place to start looking is Upwork. It has thousands of VA's there who want to work with awesome people like you. You can find some great team members there, but just make sure your job description is super clear and that you have a Skype call with your shortlisted candidate(s), so you can get to know each other and figure out if you'll be able to communicate properly and work well together.
Although I've worked with plenty of amazing people from Upwork, I actually found Monika in a Facebook group. Search for groups on 'Entrepreneurship' or 'digital nomads' and ask around, there are usually some fantastic people there looking for VA opportunities.
How much does a VA cost?
First of all, don't think of it as a cost, think of it as an investment in your business. Overall though, the price you pay will depend on what you and your VA agree on. Prices vary massively – anywhere from $5 to $100 an hour – so always remember the old saying 'you get what you pay for'.
If you're expecting your VA to only do very basic tasks like cutting and pasting, then you should obviously pay towards the lower end of the scale. However, if you need specialist help from someone who could go in and set up your email funnels, build new landing pages, and generally be an all-round superstar, then you should expect to pay $50+ an hour.
Don't worry though, you don't have to hire a full time VA. Most virtual assistants tend to work with multiple clients for just a few hours each week or each month. In fact, whether you want to hire someone full time or not, offering them a 4 or 5 hour trial is a great way to give them a test run, so you can see exactly what they're capable of.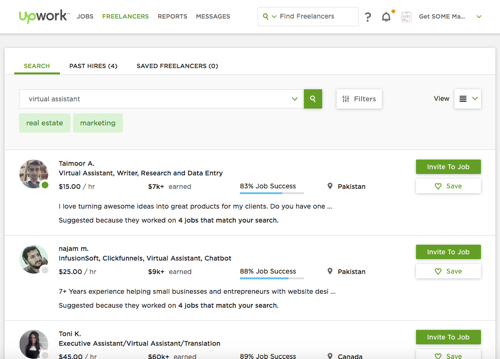 How to manage your VA
Make sure you get a contract in place that outlines what your VA will do for you, how much they'll earn, and that you own the rights for any content they create for you.
When it comes to creating content, I've given Monika access to my Canva account. That way, she can easily duplicate existing graphics and just change text / picture, making content creation quick, cheap, and easy.
So that you can securely share login details for things like Canva, I strongly suggest you use Lastpass. It means you can give your VA access without revealing your passwords.
For added security you should also set up all your accounts using a specific email address that your VA doesn't have any access to.

My final thoughts
You don't have to just hire VA's to join your team. I also work with a copywriter and a Facebook ads assistant, to help me supercharge my business. Without hiring these people, I couldn't have grown my business to the level it's at now.
This means I'm also an expert in working with VA's. So, when I work with you to develop your social media strategy, I can also give you clear direction on what you should delegate to your VA and how to go about doing it.
This means that you and your business can benefit from my help – without you needing to do all the work yourself!
Sounds good, huh?
I promise I'll tell you all about it…
Here's to the power of delegation!
Love,
Sarah
Sometimes though, DIY isn't enough, you want expert help and advice to mentor you every step of the way. So, if this sounds like you, I also have a coaching programme.
Over the next few weeks, I can show you everything you need to know, advise you, guide you, and help you to execute your own online marketing campaigns.
I only work with coaches like you, and spend hundreds of hours testing and refining my strategies so you can rest assured that my help will turn into winning results for your coaching business.
Join me for weekly 1:1 Skype call, where I'll help you with the strategy, the ads, the blog posts, the email sequences, the cross promotion, and all the other moving parts that form an effective social media marketing campaign.
Not sure if my programme is for you? Let's jump on a 100% free, 15-minute, call and talk it through.
So, what are you waiting for?
Check out my social media marketing strategy coaching programme now.