This guy called me a fraud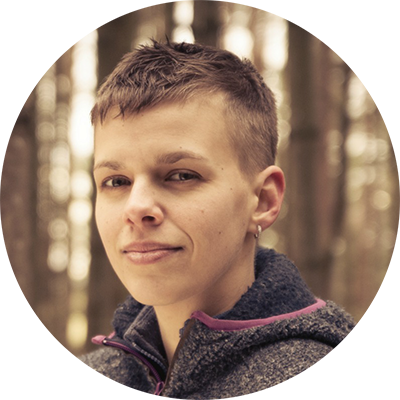 2018 is officially here, and for coaches like us, a new year is a great time to implement new plans, work towards new goals, and transform our businesses.
Because things went so well for me in 2017, I was able to hit the ground running with my plans for this year, and on 2nd January, to share my progress with you, I posted this on Facebook: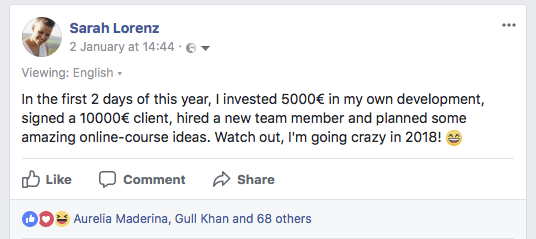 I was super excited to share what I'd been doing, and if you saw the post, I bet it helped motivate you to get back to work and kickstart your coaching business in 2018.
The only thing is, not everyone is a lover, in fact for this post I had a hater!
One of my followers (who I won't name and shame), didn't like my post and decided to comment:
"What unrealistic bullshit"
At first, I was shocked, hurt, and a little angry I worked my ass off in 2017 to build my coaching business – so who was this guy to suggest I was lying?
Once I calmed down, I began to see things from his point of view.
Maybe he has no idea how to land €10k clients and as a result hasn't got a spare €5k to invest in himself and his business.
So, I decided, that instead of getting angry, it was up to me to show him – and you – exactly how I had such an amazing year in 2017 that meant I could do all these amazing things.
Let's start at the beginning.
Other coaches would no doubt offer you generic advice about setting SMART goals – making sure they're specific, measurable, actionable, realistic, and timed – but I want to give you the inside track on EXACTLY what I did to make last year my best year yet.
No fluff, no BS, just 24 carat gold advice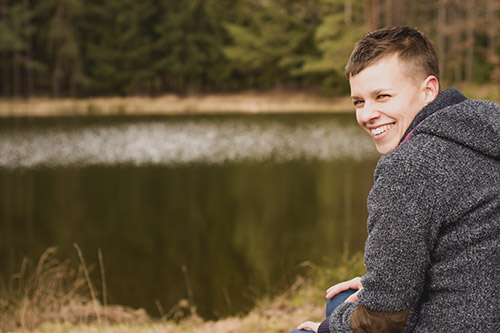 So, let's get real, here's what I did to transform my business in 2017:
1.
I made sure I had one main goal for the year. I knew I wanted to earn 10k / month – so I worked like crazy to make it happen The first time I hit my goal felt sooo good – I wanted to feel like this all the time, and so before long, reaching my monthly target became way easier and turned into a habit.
2.
I developed a clear strategy by writing down all my ideas for social media marketing, email funnels, products, and passive income ✍️ I then prioritized them and created an outline of who my ideal clients were and how I planned to reach them.

 Also, my vision board always helps me to visualize all my dreams.
3.
I invested in my business. A lot! Sure, I also treated myself to a nice family holiday and the new iPhone X but lots of the money I made went straight back into my business. I bought tools like Leadpages and Deadlinefunnel, attended workshops and coaching sessions, hired my incredible VA and my awesome copywriter, as well as tested hundred of Facebook ads The cool thing is though: The more money I invested, the more I earned – it was magical.
4. 
Shifting my mindset. That's been a hard one for me. I used to earn waaaay less when I was a freelancer, so 10k+ a month didn't seem real at first. But now, I'm finally at a point where I can accept that I now earn a lot of money and will continue to do so. It's ok No, in fact, it's more than ok, it's what I'm here for: Helping coaches to land their dream clients, having fun coaching them and earning a lot of money with it.  
5. 
I donate 10% of my income every month and trust me – it's by far the BEST thing I can do with my money The feeling I get when I see photos of my "goddaughter" in Uganda is indescribable. I'm very proud that my hard work is helping her to wear nice, clean, clothes that fit, enabling her to finally eat breakfast, lunch, and dinner every day (she used to just eat ONE small meal per day!) and is overall making a massive difference to her life
So, listen up, 
do you want 2018 to be your business year?
Are you tired of hearing about other people's success and wish you could have some yourself?
Do you fancy transforming your coaching business with things like:

Tons of amazing (high paying) clients you just love to work with?
Massive Facebook and Instagram audiences who can't wait to hear from you?
Exciting revenue streams, incredible opportunities and plenty of family time?

Then it's time to take action NOW.
To help you start 2018 as you mean to carry on, I'm offering 1 person (who wants to transform their coaching business) a super special 1:1 intensive coaching session.
Does this sound like you? Want to know more?