Real numbers, real results – whatever your passion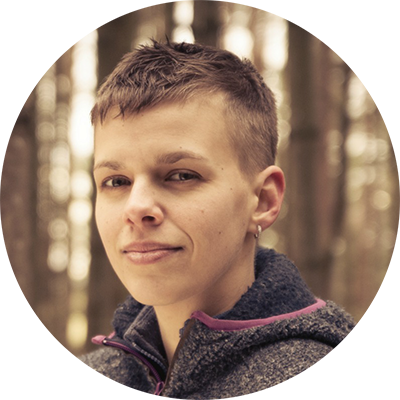 I try to make sure all my content is jam-packed full of value to help you and your coaching business succeed.
But, have you ever wondered how successful the strategies I coach are?
I bet you have – so I want to share some results with you, that'll show you I don't just talk the talk, I also walk the walk, too!
As you know, I work with coaches, in a whole bunch of different niches, to improve their social media and online marketing to help them sell more coaching services.
Amazing results, whatever coaching niche you're in!
A good example of this is Ann-Christin. She's a horse photography coach (I did say I help coaches in all sort of niches!).
When she's not travelling the world as a pro horse photographer, Ann-Christin loves to coach other people who are passionate about turning horse photography into their career, too.
When we started working together she already offered workshops and coaching but whatever she tried, she just couldn't find enough clients to fill all her spots.
I started working with Ann-Christin 4 months ago, and since then, she's got 5 new coaching clients AND sold 5 extra spots for her group workshops – and we've only just got started!
"So, how did you do it?", I hear you ask.
First of all, we worked on her Facebook and Instagram posts, to making sure they attracted the kind of fans who are easy to turn into paying customers later.
Next, I taught Ann-Christin how to run Facebook ads. She can now create campaigns on her own, knows how to run split tests and which numbers to look at when evaluating the results.
I then taught her how to do amazing livestreams, which tools to use and how to sell in videos.
Together we developed an email course which absolutely skyrocketed and attracted tons of subscribers. She shared these kind words in my Facebook group:
In two days she gained over 200 subscribers – and that was before we even started using Facebook ads to promote the course – it was (and still is) a huge source of growth for her.
Her new Facebook group already has over 270 members which are super active and engaged. Remember – this horse photography niche, really is niche – but we're still finding her ideal clients online.
Later on, she followed my suggestion to do a Q&A live-video and promote her high-end coaching within that video. On the same day 13 (!) people reached out to her wanting to book a coaching spot or a space on next year's live workshop!
Can you afford not to invest?
So, I bet you're thinking "Wow Sarah, this sounds amazing, how much does it cost?"
The truth is, working with me isn't a cost – it's an investment in your coaching business.
Ann-Christin has already had a more than 200% return on her investment with me. In the short time we've worked together, she's earned enough money from new clients to easily pay for her 24 sessions with me AND has pocketed an extra 1200€ a month on top.
Don't forget, this is just the beginning, as we work together to scale up her online marketing, she'll be making more money every month from her coaching business than she ever before thought possible.
Ann-Christin shows that with the right guidance, you really can make money with your passion – no matter what it is!
Investing in coaching is a big commitment for most people – and Ann-Christin was no different (up until now she hasn't been able to afford her own wedding). But, now she's more than made back her initial investment in me and she's on the path to reaping huge rewards from her coaching business…and finally having the cash to get married!
In fact, she's become so busy, she's already had to grow her team and hire someone to help her handle all the work on her plate – a nice problem to have, I'm sure you'll agree?
Sometimes though, DIY isn't enough, you want expert help and advice to mentor you every step of the way. So, if this sounds like you, I also have a coaching programme.
Over the next few weeks, I can show you everything you need to know, advise you, guide you, and help you to execute your own online marketing campaigns.
I only work with coaches like you, and spend hundreds of hours testing and refining my strategies so you can rest assured that my help will turn into winning results for your coaching business.
Join me for weekly 1:1 Skype call, where I'll help you with the strategy, the ads, the blog posts, the email sequences, the cross promotion, and all the other moving parts that form an effective social media marketing campaign.
Not sure if my programme is for you? Let's jump on a 100% free, 15-minute, call and talk it through.
So, what are you waiting for?
Check out my social media marketing strategy coaching programme now.