Description
Saturday 2nd of April from 10 am until 1 pm – Larnaca
Detox and Reset essential oils workshop
🧘🏽‍♀️ Join us for this lovely, nurturing 3-hour essential oils workshop as we dive into the healing and cleansing properties of these magical essential oils.
🌸 Enjoy some quality time for you and a chance to meet and connect with other lovely like-minded people, as we take a closer look at many of the different ways the oils can help us to detox and reset our bodies as we come into Spring.
✋ We'll also look at some simple remedies for spring fever and allergy relief and you get to experience the wonderful soothing Aroma Touch technique.
This is a technique developed by doTERRA's doctor, Dr. Hill. A selection of 8 essential oils penetrate the body with soft, relaxing movements to promote self healing by detoxing, boosting and balancing the immune support system!
Class costs €15 (including taxes) to secure your place. Only limited places available so bookings are on a first come first served basis.
Looking forward to seeing you there and sharing another wonderful morning together.
Kate & Xenia & Sarah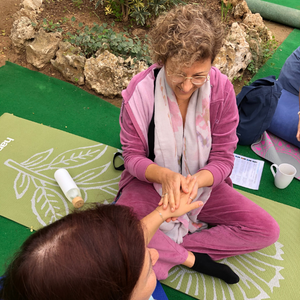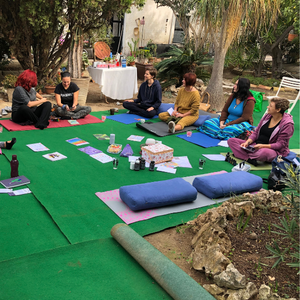 Please scroll up and click on "Add to cart" to register for this event. We're looking forward to welcoming you!