Getting clients with Messenger Bot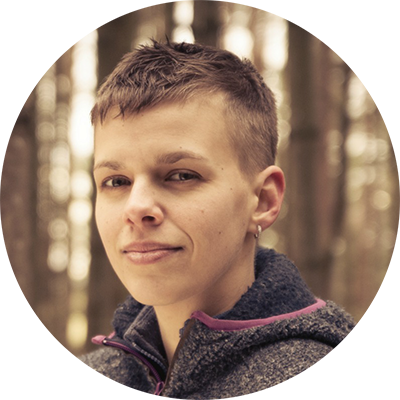 Have you ever wished you could talk to your Facebook audience (and potential clients) 24/7 on auto-pilot?
Then you'll love Facebook Chat Bots.
Once you set yours up (no programming required), you can use it to send messages, answer questions, and communicate with potential clients on your behalf – it's like having an 'always on' virtual assistant that does exactly what you ask it to, every time.
If you haven't heard of chat bots yet, they're the latest and greatest advancement in online marketing since email – in fact they're already proven to be up to 16 times more effective than email.
That's right, chat bot open rates are a whopping 88% compared to email's 15%, while the click through rate using a chat bot is a staggering 56% vs email's tiny 3.4% – so the results speak for themselves.
This incredible effectiveness means that chat bots are the hottest marketing method for 2018.
Now, I've already ran a session in my Social Media Magic Circle all about FB chat bots. We covered things like:
What 

chat bots

 are




How you can use them in your coaching business




How you can quickly and easily set up your own 

chat bot


The kinds of messages, links, and information you can send to your audience




The strategies to help you get the most out of your 

chat bot

.
In 45 minutes we covered a lot of ground, and after almost another 15 mins of Q&A's, my attendees were armed with the knowledge they needed to go and set up their own FB chat bots and put their social media outreach on auto-pilot.
If you attended the training session, then you'd be all set and already have your own chat bot working for you 24/7.
But, you haven't joined my Social Media Magic Circle yet 😳
It's time to act and put your coaching business first again.
That's why I'm offering you the chance to join my Social Media Magic Circle for just 49 € a month.

My 1:1 coaching costs at least 4,000 €, so this is your chance to get access to me and my winning strategies for less money than you spend on those fancy Starbucks coffees each month – it's a total steal, so don't miss out because prices will be going up again – soon!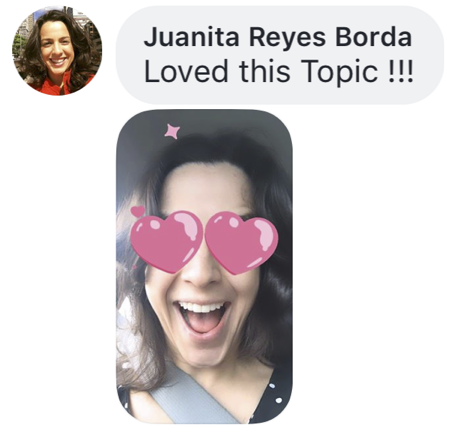 When you join, not only will you be able to attend all my future weekly live training sessions, but you'll also get the chance to replay my incredible training session about FB chat bots, and other sessions you've already missed like:
how to include your logo in 

livestreams

, 




what engagement baiting is and why you shouldn't do it, 




how to follow hashtags on Instagram, 




how to find the right content for your Instagram as a coach, 




how to use Facebook Stories for groups and pages, 




and much more!
Here's to your social media success!
Sarah
PS: We totally also covered the new Facebook algorithm changes and I did an emergency livestream about this last Friday. People loved it!

Sometimes though, DIY isn't enough, you want expert help and advice to mentor you every step of the way. So, if this sounds like you, I also have a coaching programme.
Over the next few weeks, I can show you everything you need to know, advise you, guide you, and help you to execute your own online marketing campaigns.
I only work with coaches like you, and spend hundreds of hours testing and refining my strategies so you can rest assured that my help will turn into winning results for your coaching business.
Join me for weekly 1:1 Skype call, where I'll help you with the strategy, the ads, the blog posts, the email sequences, the cross promotion, and all the other moving parts that form an effective social media marketing campaign.
Not sure if my programme is for you? Let's jump on a 100% free, 15-minute, call and talk it through.
So, what are you waiting for?
Check out my social media marketing strategy coaching programme now.