Custom "Step by Step" Social Media Strategies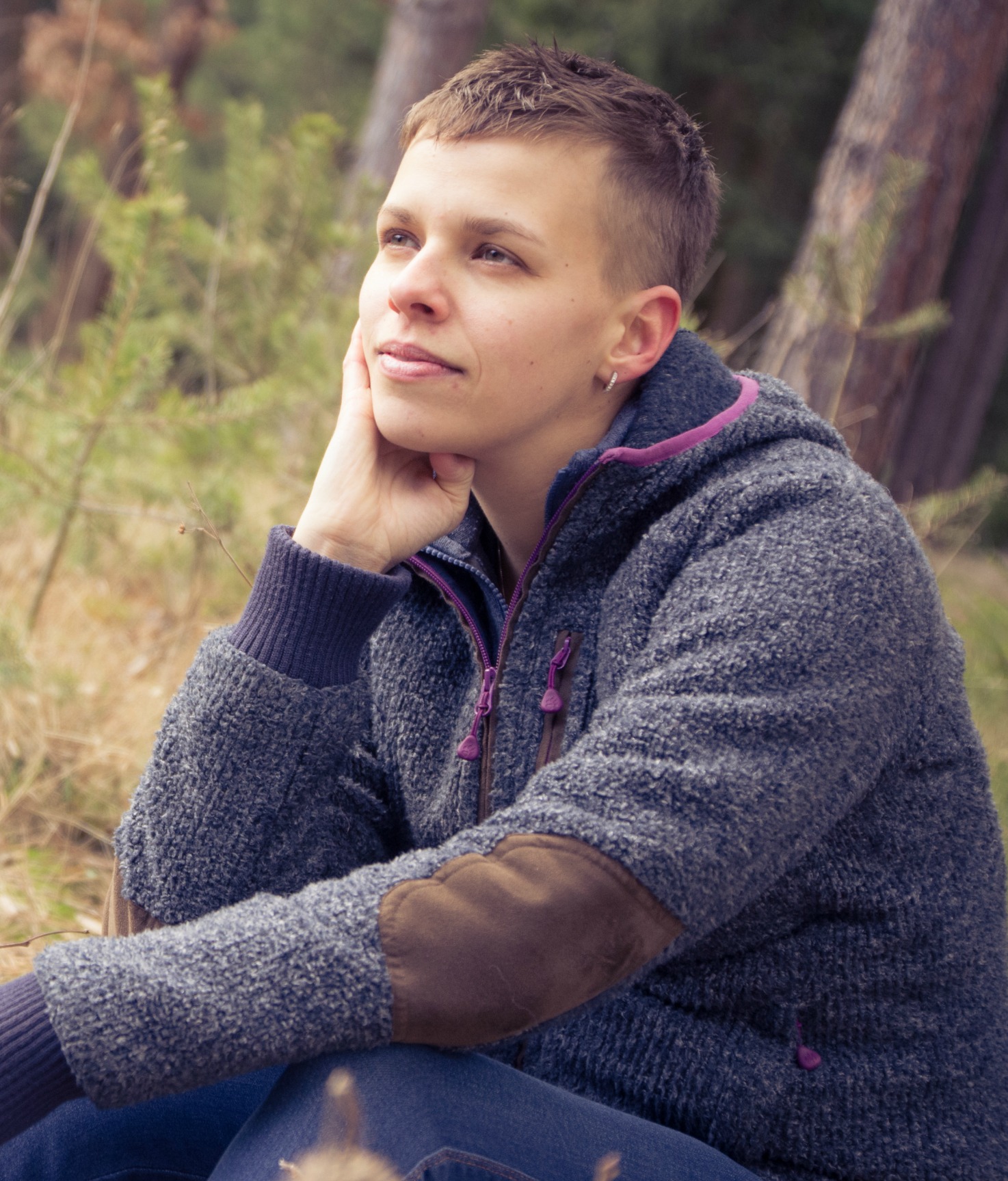 Want to use social media to promote your coaching business, but don't know where to start?
Do you want to have a proven system, that you can use time after time, to help land new clients through social media? 
Want to make internet marketing finally "work" for you and your business?
You do? Fantastic, then you've come to the right place.
Work with me, and together we'll:
Talk about how best to promote you and your business online

Discover which social media platforms your ideal clients are already using

Implement a custom social media strategy to help you land high-end clients

Most importantly – we'll have lots of fun while we work.
I've worked with loads coaches from all over the world to guide them from social media panic to social media profit. Whatever you're coaching, I'll help you develop a crystal clear on-going strategy to transform the way you use social media – forever!
BTW – if you're too busy to work with me 1-on-1, check out my "done for you" Facebook ads service.
If you hadn't guessed already – I'm a massive social media fangirl. I loooove to spend hours every day reading about the latest thoughts, strategies, and ideas from the world's most successful marketers – and then work out how to leverage them for coaches just like you.
This stuff isn't just theory though. I use it to develop tried, tested and proven techniques that'll grow your coaching business and help you easily attract new clients.

I'll help you to find your own voice, portray your personality online, and get in contact with your ideal clients using the power of social media..
I'll help you to grow your fans and followers into an organic, targeted, and authentic audience.
I'll help you to jam-pack your social media pages with amazing content your audience will love.
I'll help you to make sure that people will actually get to see your content (this can be super tricky if you don't know how).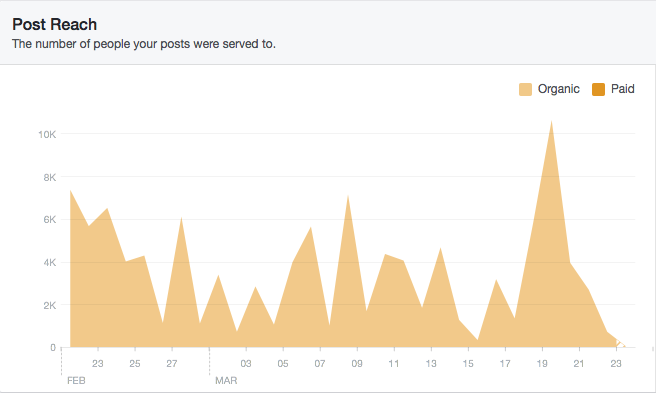 I'll help you to get your fans and followers active, engaged, and ready to take action – so that you just have to mention your services and they'll buy right away.

I'll help you do amazing livestreams (because they really are THE thing right now!)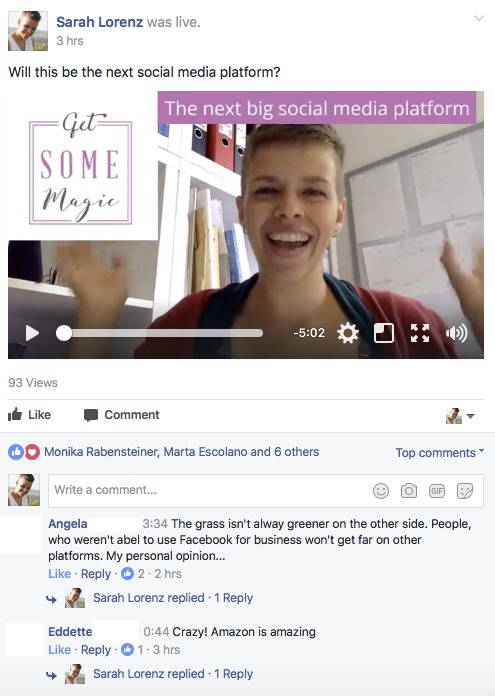 I'll show you how to create an amazing Instagram story, Messenger Day, WhatsApp Status AND how to get your viewers to actually buy your services!
I know all the new, cool hacks and tricks successful coaches will be using in a couple of months. With my help you can start using them today and get a head start on the rest of the industry.

MY CLIENTS LOVE WORKING WITH ME

Working with Sarah was incredible! She has a wealth of knowledge about so many aspects of social media that we were able to work through everything from using my personal Facebook page for business to establishing, running and engaging my own group to specifics on Facebook Ads and beyond! She has so many amazing ideas for how to truly take advantage of social media platforms and use them to skyrocket your business to the next level, and her energy is contagious! I have already been able to implement her suggestions into my business and see an incredible surge in response and growth! I am so grateful to be coached by Sarah and would highly recommend her to anyone looking to take their business to the next level. She's the real deal!
Advertising as a solopreneur can be overwhelming. But it does not have to be. This is what Sarah taught me during our coaching in her amazingly energetic and positive approach. I absolutely love my body & business coaching products and Sarah gave me practical tools to bring them out of my office right to the women entrepreneurs that need them. I am super grateful for that!
Sarah helped me so much with her Social Media Coaching. I've worked in Marketing myself but it was really helpful to discuss all of my ideas before my own business launch with such a professional coach. Sarah gave me a lot of amazing ideas and I can totally recommend working with her. Plus her enthusiasm for Social Media is just contagious.
The sessions with Sarah are jam packed with helpful tips and guidance on what I can do to grow my Facebook group. I've gained new energy, information and focus in a super welcoming, open and content rich conversation. Sarah knows her stuff! Awesome!
For the past couple of months, Sarah has been helping me promote my coaching services online. I'm having so much fun working with her, but on top of that her professional skills and passion for her subject have opened my eyes to a whole new world of possibilities online. I'm truly grateful!
It was a pleasure working with Sarah. Before, I was pretty overwhelmed about social media marketing, and in the little time we worked together she guided me through the process of launching a business page and group in Facebook and gave me great tools and ideas on how to promote my business through it. She helped me find the clearance I needed in a lovely and effective way and her contagious positive energy made the whole process easy and fun. I just can't wait to work with her again for the rest of social media platforms! I would recommend her anytime!
Private Coaching Intensive
One 3 hours super intensive with me (via Skype or Zoom) where we dive deeeep into your whole marketing and everything you need to know and do to really rock your business

1 month of UNLIMITED email + messaging supports – this is priceless! you get unlimited access to my brain for a whole month!

Access to all of my self-study courses and to my membership program – learn about Facebook Ads, livestreams, landingpages, Instagram hacks, Pinterest, … and much much more.